Frames on demand
Frames are used for foto's or paintings.
Unique and with style Lauwaert makes them.
According to your wishes we make a price for something special in your living space.
It is now 5 years Lauwaert works together with portrait painter Rianne Smit in The Hague.
Example of this teamwork we created is a piece of art for the Royal Museum of Breda.
Dit zijn onbehandelde lijsten. Deze worden hierna nog geschilderd.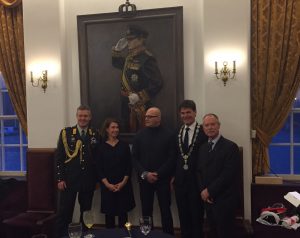 Dag Rianne, Berry en Reinoud
Na een drukke dag (onthulling en Cultuurnacht met meer dan 600 bezoekers tot 24.00 uur) even een teken vanuit Breda.
We zijn erg tevreden over de goede samenwerking en de wijze waarop we dit project met jullie hebben mogen doen. We kijken ook met een goede gevoel terug op de onthulling gisteren die prima is verlopen. Bijgaand alvast enkele foto's gemaakt met de telefoon van Boudewijn. Zodra andere foto's beschikbaar krijgen jullie die uiteraard ook.
We gaan de komende tijd  eerst maar eens even genieten van het doek en alles op ons laten inwerken. We laten jullie de reacties zeker weten zodra we wat meer zicht daarop hebben.